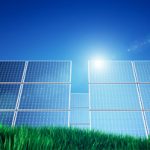 SEMILON TECHNOLOGIES PVT LTD was established by a group of five young energetic engineering graduates. Our journey begins on 2010 as a Private Ltd Company registered under the Registrar of companies. We are proud to announce that we have won the commendation award for manufacturing energy efficient equipment from the KERALA STATE ENERGY MANAGEMENT CENTRE in the year 2012. We started our solar power plant division in the year 2013. Currently we are the channel partners for MNRE (Ministry of New & Renewable energy), INDIA. We are providing both on grid and off grid solutions.
Dhanam Magazine listed us in the start companies to watch from Kerala in the year 2012
SEMILON Solar EPC team is very young in heart and technologically innovative which can handle every customer's Solar installation requirements. From home, commercial to Industrial power requirements we serve our customers with world class solar consultancy, design and installation services. We serve solar products and services listed below.
· Off-Grid Single Phase and Three phase LT solar power plant.
· On-Grid home, commercial and industrial Three Phase for HT.
· Solar Hybrid Power plants with gensets >500kW.
· Solar Power Plant Design.
· RCC roof mount, Shed mount and Superstructure mount Solar panel installation.
· Solar Project proposal preparation with break even analysis.
Our Solar installation offer highest efficiency products with life time of more than 25 years. We chose technologically leading products which will ensure highest reliability and industry standard components and installation.
As a part of our quality awareness we were ISO 9001:2008 certified in the year 2015.
We are an ICRA rated company registered under THE NATIONAL SMALL INDUSTRIES CORPORATION LIMITED.